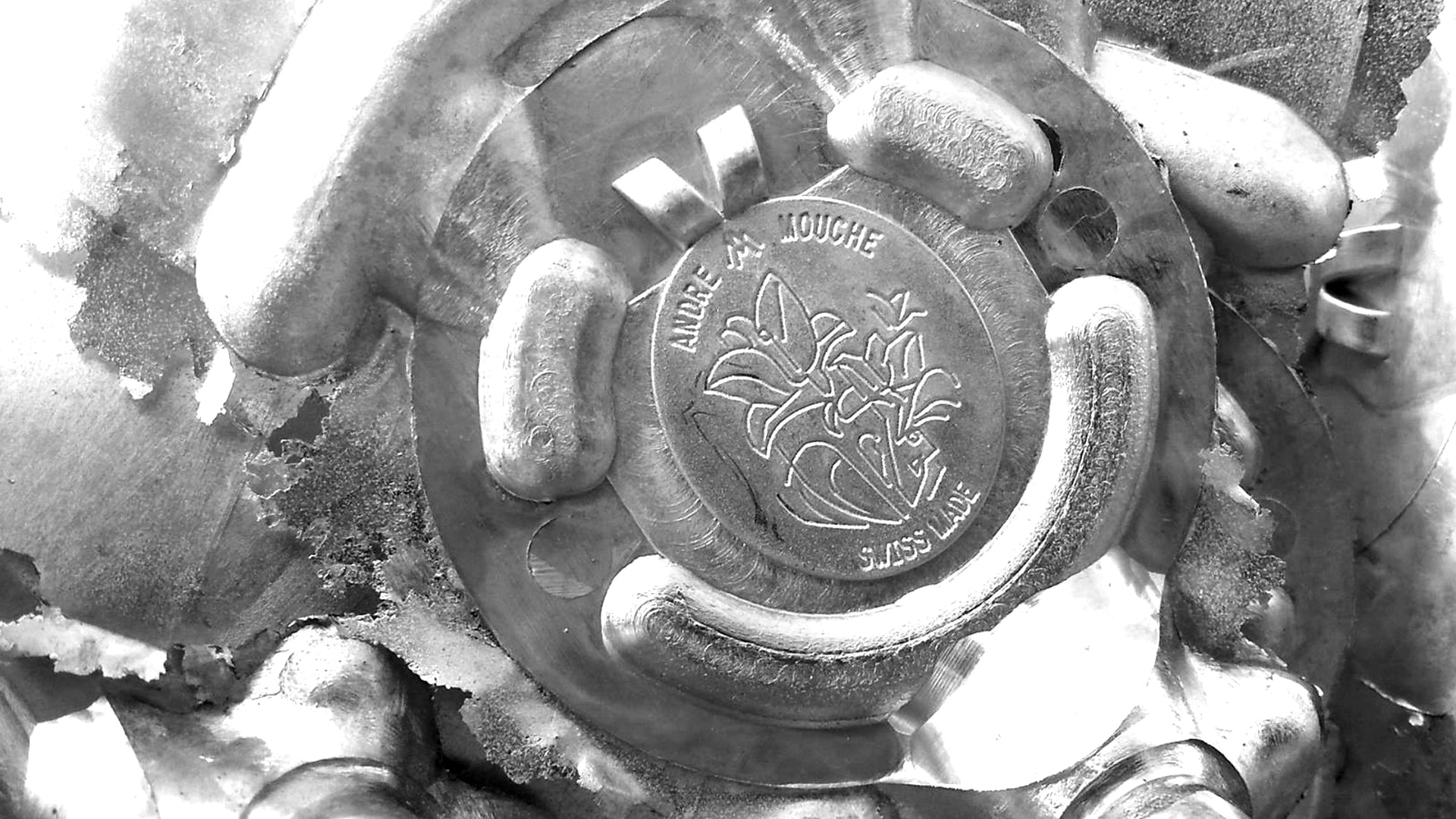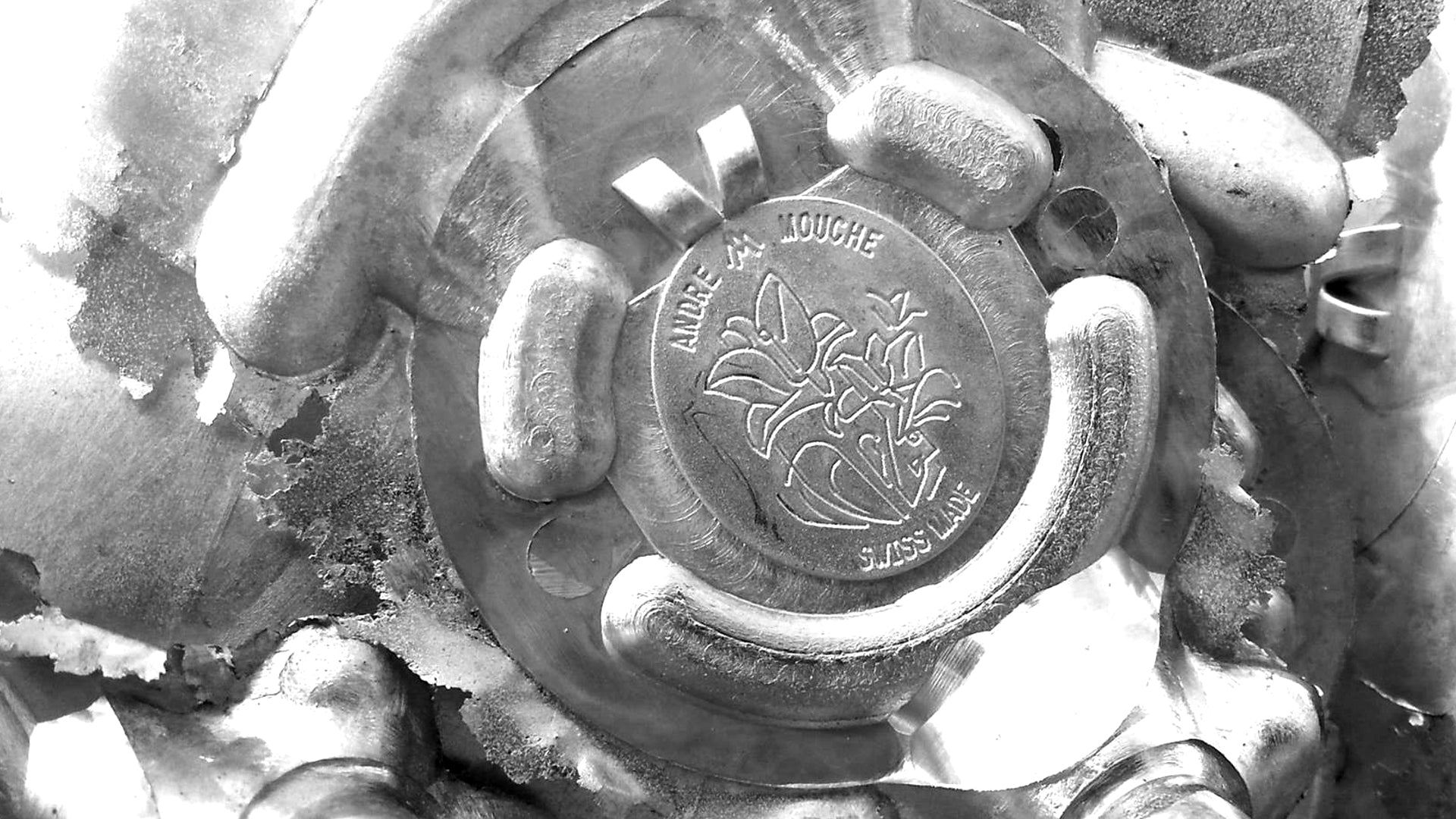 Traditionally Handmade since 1961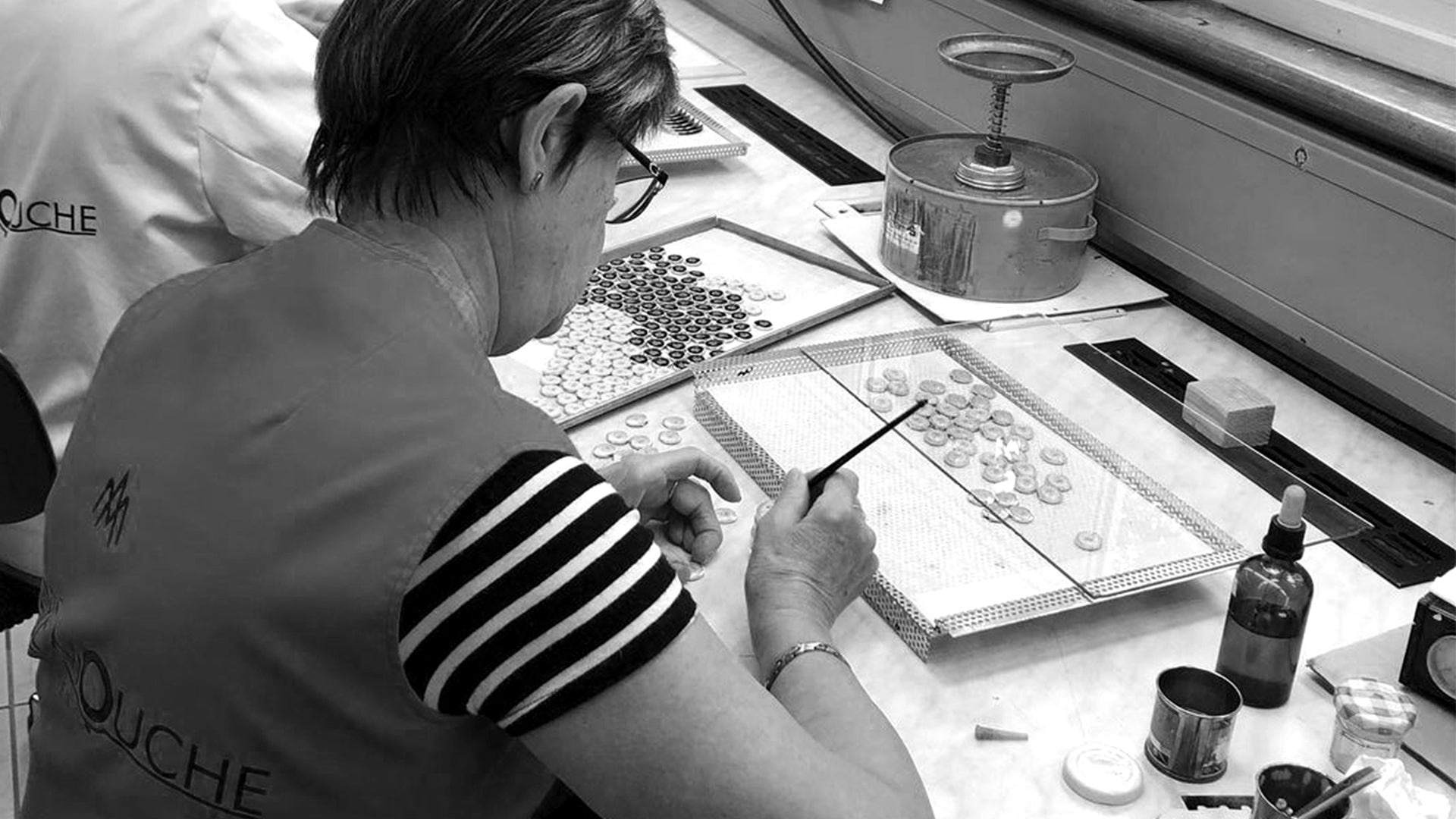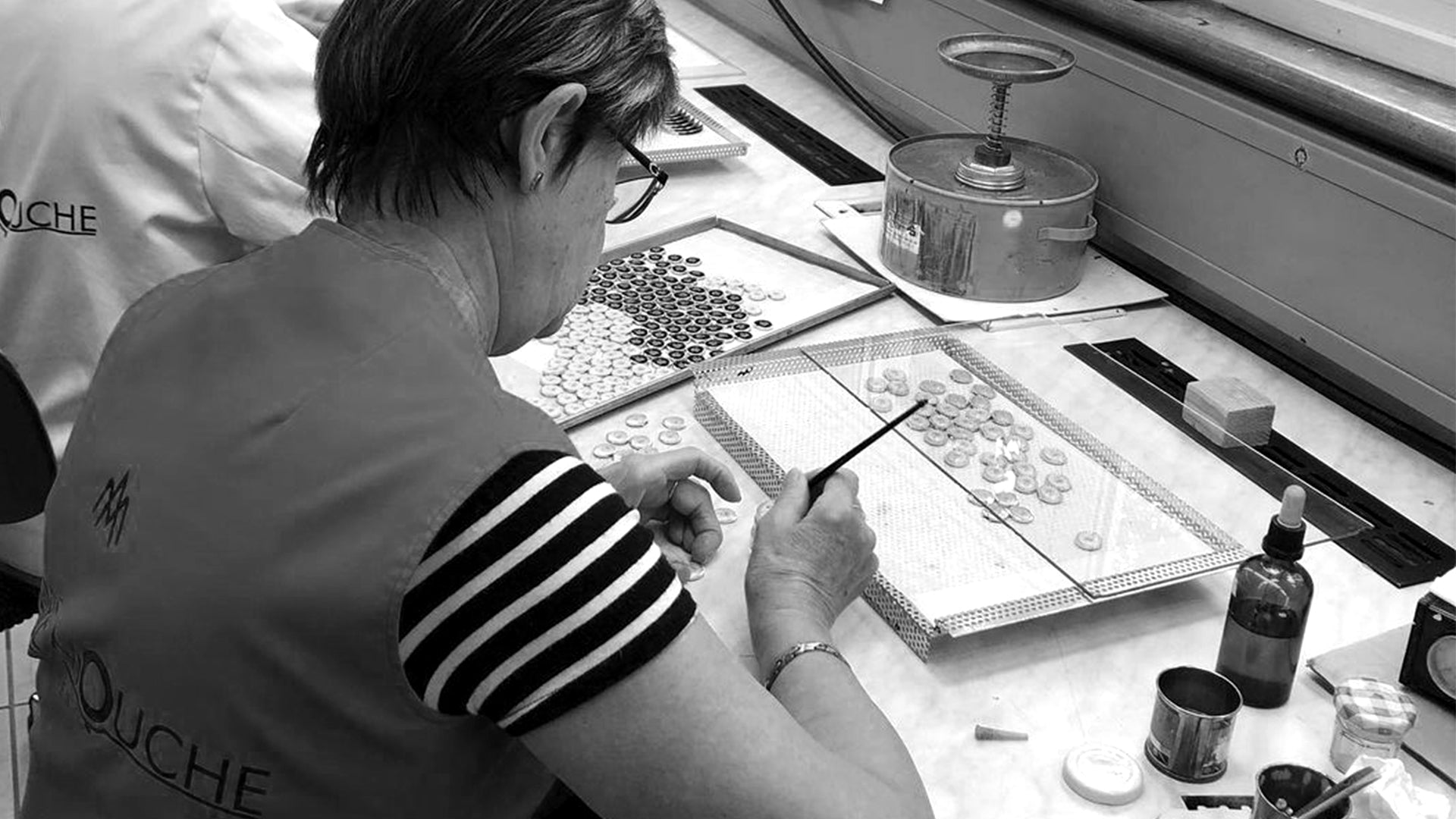 18-carat gold or palladium Plated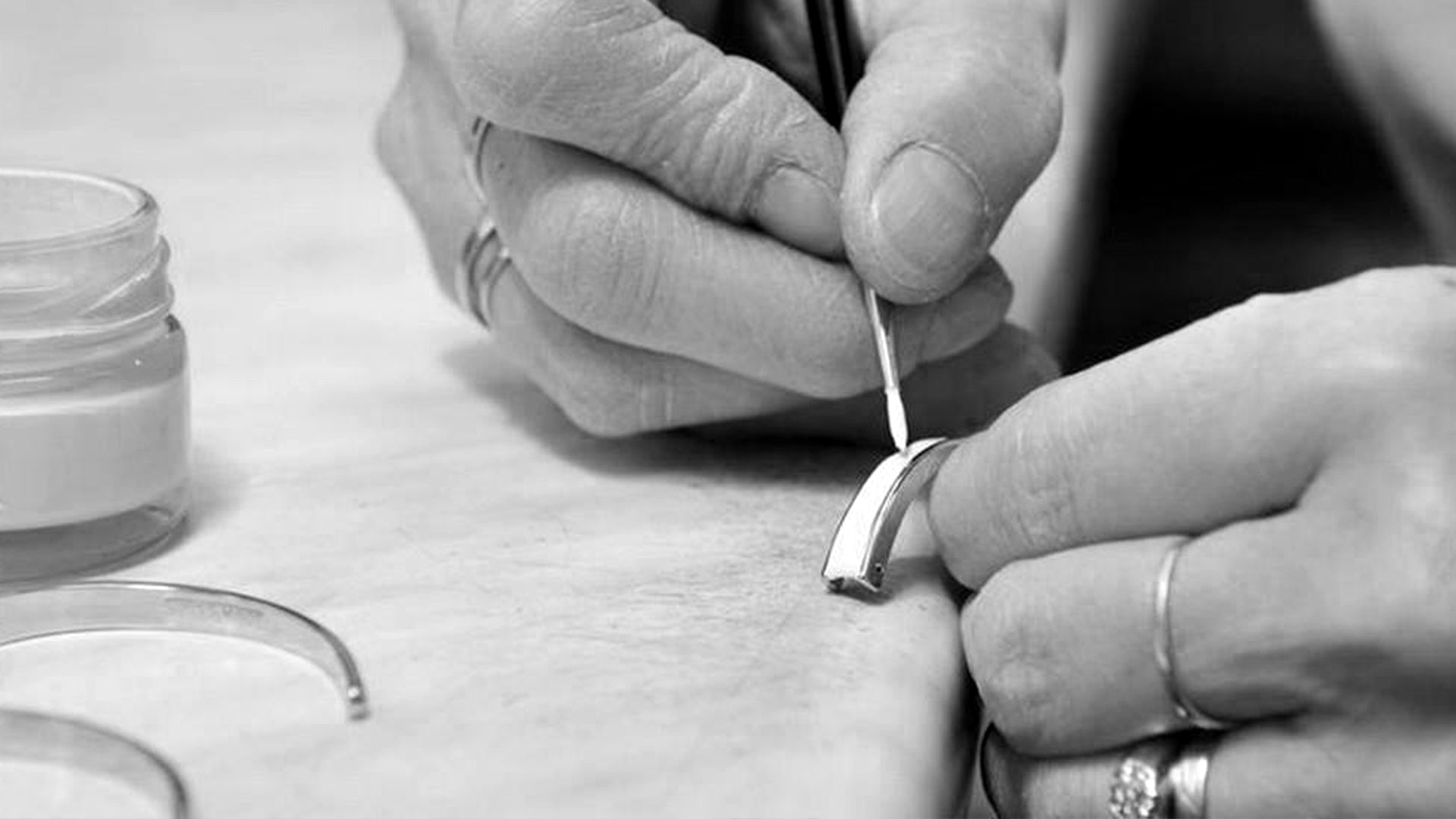 A unique trait of Andre Mouche
History
In 1961, André Mouche and his wife Gracia founded their company in Fahy, in the Swiss Jura region. They created a wristwatch, in a jewel style, superbly decorated by Mrs. Mouche, in a wide range of colors.
These semi-rigid wristwatches with lids, decorated by brush, gradually became the André Mouche company trademark, to the point that it is one of the very few remaining companies in Switzerland that still decorate their watches by hand.
At André Mouche's, we bring the touch of the craftsman to each piece. Our skilled workers delicately apply lacquer, varnish or gold fleks using fine brushes.

Philosophy
We are offering women handmade jewel watches, designed in Switzerland, with an excellent quality price ratio. The processing, assembling and decoration of each piece are entirely done at Fahy in Switzerland.

Tradition
We fully master our technology, using Swiss movements, reliable and precise, giving years of autonomy. The basis of these watches is a non-allergic alloy, plated with 18-carat gold or palladium.
Workshops
For more than 50 years, the André Mouche statement jewelry watches have been manufactured in our workshops in Fahy, nestled in the lush and peaceful green setting of the Swiss Jura region.